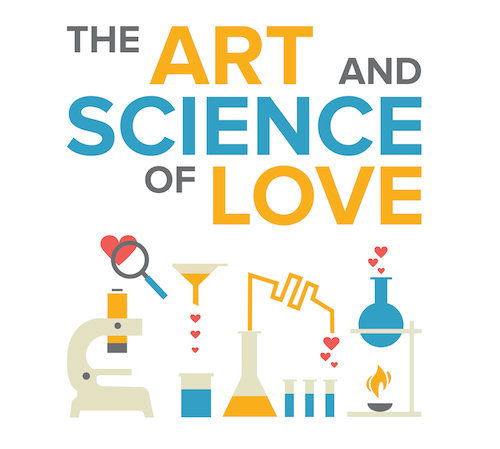 Developed through 40 years of research and therapy by The Gottman Institute, 'The Art & Science of Love' is an engaging 2 day workshop designed to build, strengthen and repair any relationship.  As a Certified Gottman Therapist, Dr Gavin Brown is pleased to be able to offer this program through Rapha Health.  'The Art & Science of Love' is an education event filled with information and practical exercises to be completed with your partner.  These workshops are not therapy events and participants will not be asked to discuss their relationship with anyone other than their partner.
What Will I Learn?
You and your partner will learn how to develop or repair respect, affection, and friendship in your relationship. You will learn how to manage conflict more effectively  and move forward on topics that consistently cause arguments in your marriage or relationship.
Other workshop topics include:
Recognizing the Four Horsemen of the Apocalypse and what to do if they are attacking your marriage.

Identify your relationship's strengths and how to build on them.

Learn what physiological flooding is and how it becomes a self-defeating pattern.

Use the Fondness and Admiration System to show greater care and concern for one another.

Develop an Emotional Bank Account that can help you manage personal and relational stresses.

Learn effective problem-solving skills, including the six skills for effective conflict resolutions.
Any couple in a committed relationship regardless of marital status, age or sexual orientation (due to the many practical exercises you will complete with your partner, individuals cannot attend on their own).

Couples in relationship distress – the ASL workshop will provide you with tools to repair your connection that you may wish to develop further at a later time with an experienced couples therapist.

For couples who are engaged to be married the ASL workshop provides an excellent opportunity to learn and develop proactive skills to help navigate your many years together.

This educational workshop

may not be appropriate

for couples dealing with addiction, domestic violence, or other serious relationship issues.

In these instances, we recommend first engaging with an experienced

couples therapist.
What Is Included?
Your registration fee includes:
Teaching and facilitation by specially trained Certified Gottman Therapists.

'The Art & Science of Love' toolkit, including two couples workbooks with information and exercises from the workshop and the Gottman Card Decks for you to use at home.

Morning and afternoon tea is included in all workshops.  Most workshops also include lunch, however this will be confirmed at the time of booking.

Please note that workshop fees do not include accommodation for those travelling to the workshop, however our staff are happy to suggest local accommodation.
Cancellation Policy
Where participants have paid in full and cancel their attendance more than 7 days prior to the workshop they will receive a full refund, or alternatively can transfer their registration to a later workshop.  Participants who cancel less than 7 days prior to a workshop will not receive a refund but will be able to transfer their registration. to a later workshop.
Upcoming The Art & Science of Love Workshops
Saturday 20th  & Sunday 21th August, 2022 
Venue:  Rydges South Bank, 9 Glenelg St, South Brisbane
Time: 9.00am-5.00pm (both days)
Price: $980.00 per couple (includes morning tea, lunch & afternoon tea)
Please note numbers are strictly limited – we encourage you to reserve your place ASAP.  For bookings and further information please contact Kate at Rapha Health on 0411 427 489 or at kate@raphahealth.com.au 
We want to hear from you!
For more information on the assessment process, costs and bookings please contact Rapha Health.
Contact us today on 0411 427 489 – we're here to help!